The Jersey Shore: Emergent Startup Hub
How COVID will impact the geographic distribution of startups, and the emergent entrepreneurial scene down the Shore
The going narrative in the world of entrepreneurship today is that in order for a founder to succeed, he or she must go to Silicon Valley. And if it's not Silicon Valley, it's Boston or New York. The data more or less backs this up. In 2018, more than 85% of all US venture capital (VC) assets under management (AUM) were being managed out of three states: California, Massachusetts, and New York. And 79% of all venture dollars invested that year were invested in those same states. [1]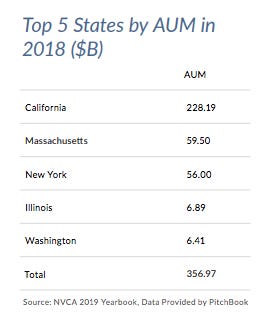 And yet, there is some evidence this is changing. Data is beginning to show that it is possible for entrepreneurial ecosystems to thrive and for founders to succeed outside of those hubs. In Brad Feld and Ian Hathaway's book The Startup Community Way, the authors discuss the foundational properties of entrepreneurial ecosystems in small cities and towns, and argue that it should be possible for an entrepreneur to prosper anywhere they choose to live. Their prototypical example of a successful startup community is Boulder, CO. Though Boulder has a population of just ~107,000, it has the 4th highest dollar amount of venture capital invested per capita in the world, ahead of Beijing, New York City, and Berlin (populations of 21.5MM, 8.4MM, and 3.7MM, respectively). [2]
COVID-19 and its ongoing impact will further accelerate the startup community movement, particularly in the area surrounding NYC. As of today, only 54% of NYC-based companies predict they will ask employees to return to their offices by next summer, and many New Yorkers have left or are looking to leave the city to live somewhere more affordable and spacious. [3] Once employees do go back to physical office spaces, there will likely be some kind of hybrid part-time work-from-home model, easing the decision to continue living outside of the City.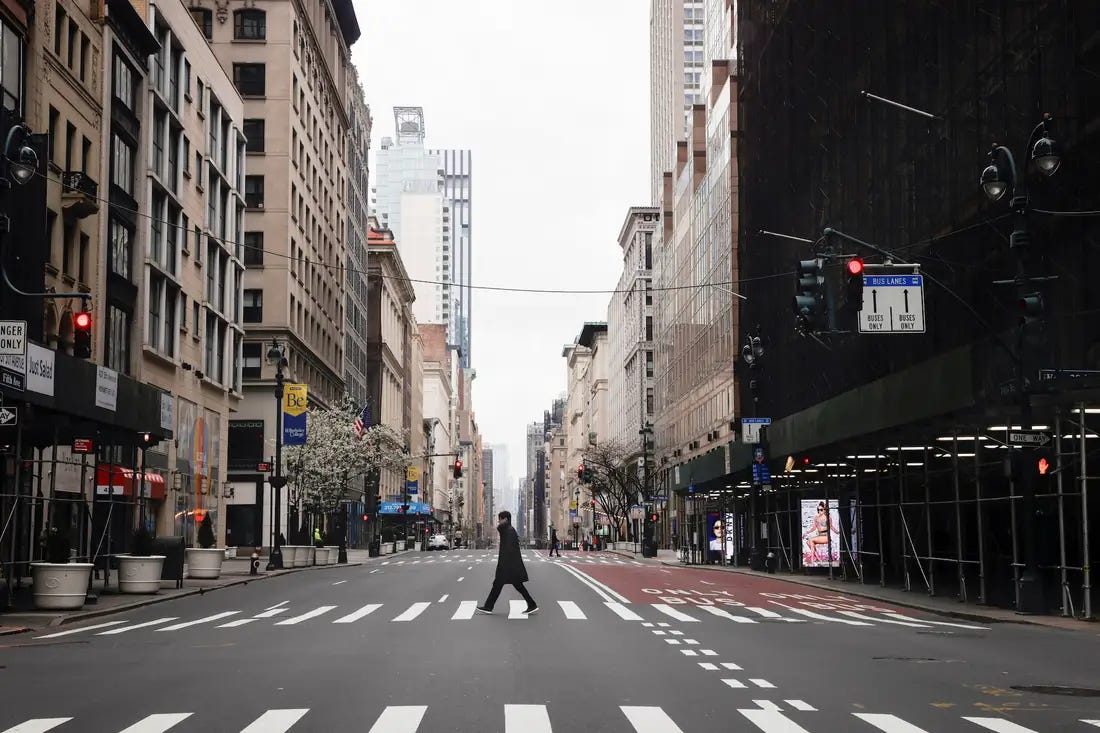 With investors and potential customers increasingly working remotely, tomorrow's founders of new enterprises will be less inclined to pay for pricey office space in NYC. They will be more and more incentivized to found their business in another city, perhaps one closer to family, or with an ocean view. [4] And more residents in the cities outside of NYC means greater population density and diversity in those areas -- factors which have been shown to be highly correlated with innovation and entrepreneurship. [5] It is inevitable that future startups will increasingly be founded outside of NYC. This is extremely exciting for these cities, as technology jobs have been shown to bring more prosperity to an area than jobs in other industries. [6]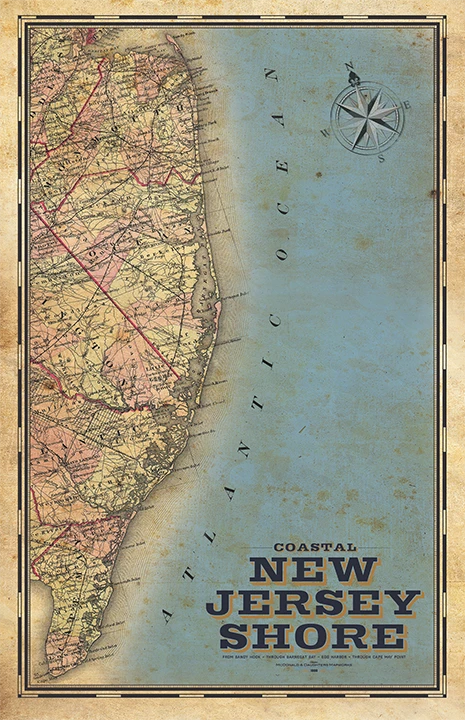 The Jersey Shore, the 140-mile oceanfront along the East Coast of New Jersey, can and must become one of these entrepreneurial hubs. The foundational elements are there:
Talent: New Jersey is home to some of the top public schools in the nation as well as top Universities such as Princeton and Rutgers. There is a critical mass of highly skilled talent in the state who today might work for some of the state's leading employers, like Johnson & Johnson, Merck, ADP, or Prudential, or a home-grown startup like Audible, BlockFi, or Misfits Market.
Access: It takes between 1-2 hours by train, ferry, or car to travel between the Jersey Shore and NYC, so entrepreneurs can take advantage of the city's benefits while still coming home to the beach at night.
Culture: The food, beer, and live music scenes are major draws. Asbury Park's restaurants have been lauded in the New York Times and have helped to turn the city around over the past decade. And there is a growing craft brewery scene, with Kane Brewing Company in Ocean recently winning best brewery in the state. [7]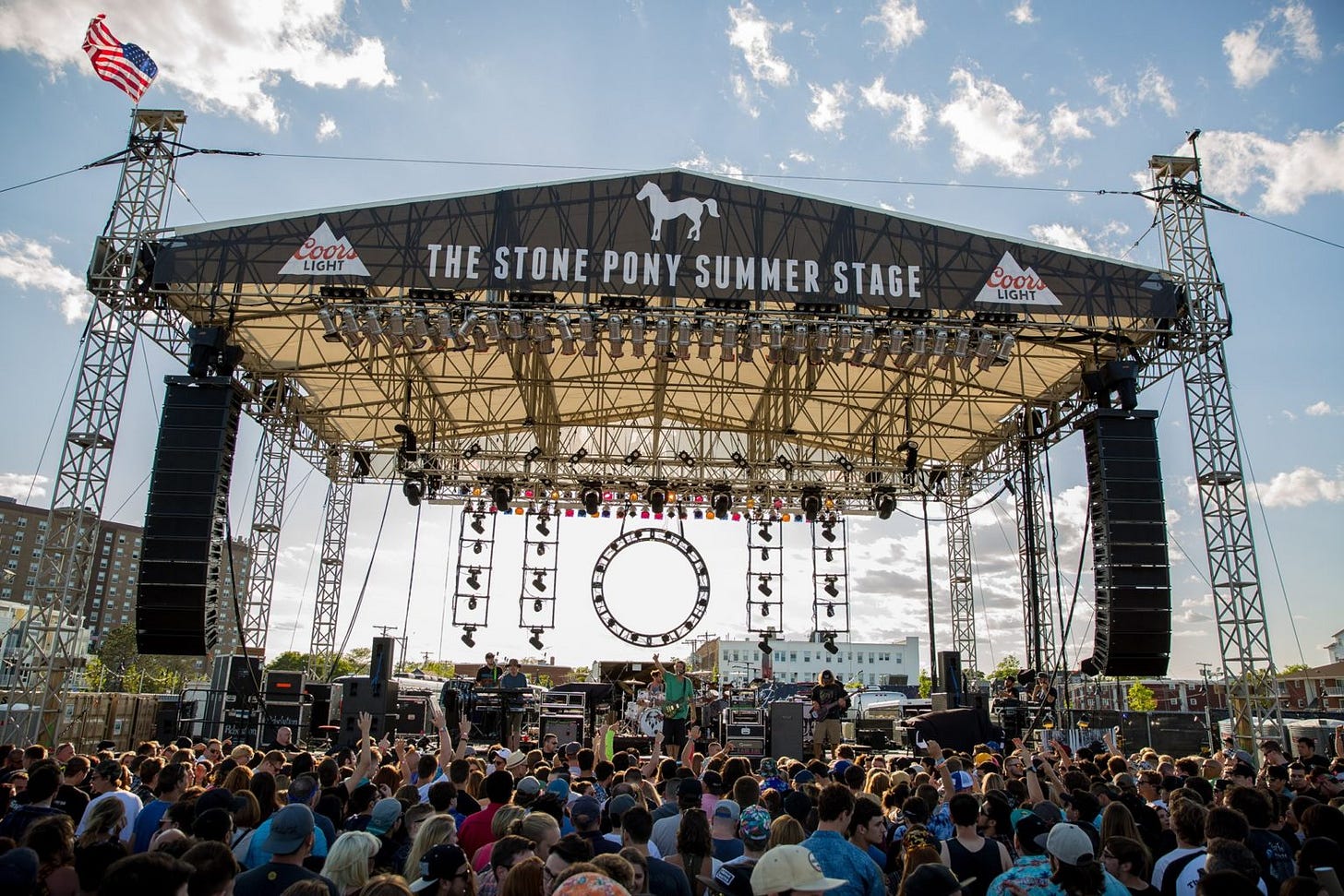 A few of the cities along the coast stand out as particularly promising. The Red Bank/Sea Bright/Highlands area, for instance, houses a ferry which can shuttle residents to NYC in less than an hour. A bit further south, Asbury Park, the launchpad for Bruce Springsteen and Jon Bon Jovi, has been ranked one of the Best Beach Cities for Entrepreneurs and America's Coolest Small Town. [8, 9] And Belmar, the homebase for an EY Entrepreneur of the Year New Jersey, Playa Bowl, is currently reviewing a proposal to build a 50-minute ferry to NYC as well.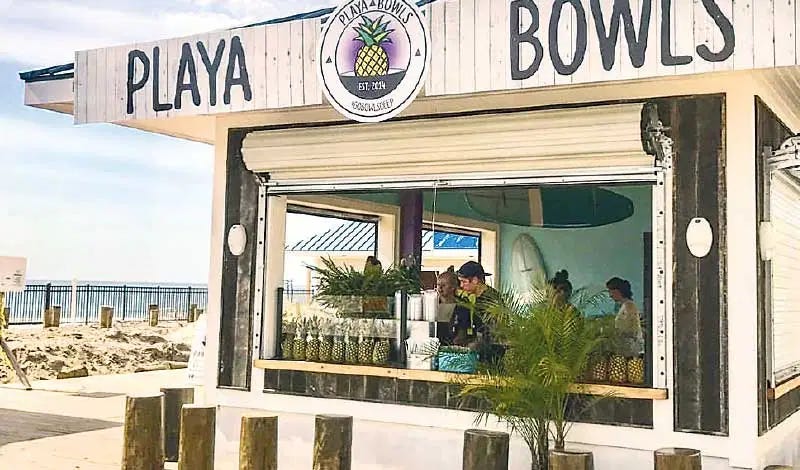 In a world of low-cost startup infrastructure and frictionless communication channels, entrepreneurial activity should not be pigeonholed to a handful of cities. Newark Venture Partners, sponsored by Newark-based Audible and a variety of corporate partners, has a <1% acceptance rate and boasts impressive results for the startups in its program. It has proven the accelerator model can thrive in New Jersey. COVID will be the impetus that pushes an ecosystem which was previously based almost entirely in NYC further outwards into the tri-state area. With its rich arts scene, beach access, proximity to NYC, and access to top talent, the Jersey Shore will naturally emerge as a hub for future innovation. This is great news for the Shore's residents, New Jersey, and US entrepreneurship at large.
[1] National Venture Capital Association (NVCA). NVCA 2019 Yearbook.
[2] Center for American Entrepreneurship. Rise of the Global Startup City.
[3] "Searches for homes in rural areas are up 76 percent from last summer and suburban searches grew 63 percent. Agents said buyers' top priorities included outdoor space and home office space." New York Times. The Office Will Never Be the Same.
[4] In July 2020, co-working space in Asbury Park NJ was ⅔ the price of space in the Financial District.
[5] Harvard Business Review (HBR). How the Geography of Startups and Innovation is Changing.
[6] Bloomberg Quint. Venture Capital Needs Some Geographic Diversity.
[7] New Jersey Monthly. Kane Brewing Company Leads the Way in NJ's Craft Beer Business.
[8] Livability. 8 Dreamy Beach Towns for Entrepreneurs.
[9] Budget Travel. Get to Know: Asbury Park, NJ, the Coolest Small Town in America 2017.